Verified Customer
Product quality is excellent! Able to sweep away the water evenly.. used it in the rain and it creates no sound.. safely packaged with nice box and installation guide inside, definitely a worth to buy!





kayzie80
Easy to install and it works well. Silicone wiper is the new standard. My second purchase with this seller.





Arthur P.
Best seller I've met so far. High quality product with warranty. Trusted seller. Not easy to get Myvi 2018 as the adapter is different from other normal U hook adapter but this seller has the customized wiper for Myvi 2018.





jonc77
Items arrive protected in a box and with a bottle of free windscreen cleaner and instructions. Minimal packaging which is environmentally friendly





Verified Customer
Very similar in size shape & quality with the original product.. But just a fraction of the ori prize... Very satisfied..





69jeremy69
5 stars rating for this seller. Super fast delivery. As they promised Packaging is good, not even a dented spot. Product quality is good. Will order again in future. thxs so much.





Verified Customer
yes. this is the one i've been looking for. last time use one pair last me more than 3years. Changed because plastic head broken, not the rubber. Man! 3years! Very durable!





victorlxh
Additional Star. 6 Stars. Good service and respond on queries. Fast delivery. Best customer experience I ever had.





maliasobri
Good product Easy installation!! Fit MYVI 2018 well





kailoon86
Fast Next Day Delivery. Easy to install. Bought this because of the Nanodry Technology water repeller





alanan14
Products received in good condition and as advertised. TQ seller and the courier services. Recommended seller...5






Verified Customer
Very fast delivery from seller just a day to reach east malaysia and fast reply from seller if you have questions about product. Satisfied with the quality of product received.





Verified Customer
Fast delivery. Wiper perfectly fitted to the wiper arm with exact dimension. Easy to install. Should buy another set...





moviteam
Prefect fit HRV rear wiper, easy to install with instruction on the box.





azmilx
Seller sangat menjaga hati pembeli,cuba sebaik mungkin menyelesaikan setiap persoalan yg datang dari pembeli..Semoga business anda akan terus maju..!!!Sangat recommeded untuk Seller ini.Terima Kasih..byk2.





Verified Customer
Fantastic service. Item is of great quality! Quick delivery. The packaging was immensely wonderful. Item was of great quality.





aliasmohd67
Perfectly fit to my 2015 Mazda CX5. Delivery superb. No issue about the product and recommended for CX5's owner.





Verified Customer
It works perfectly fine and fit nicely onto my car. Customer service is very good too! Fast delivery. Definitely 5 star for you.. recommend to all










Verified Customer
Received early than expected, fast delivery from seller and very good packaging handle with care & fragile sign at box. Tq seller for excellent services.





Verified Customer
seller is very patient in clearing all my doubt prior to my purchase..the product after i had received fit exactly as indicated.im very happy n recommend to buy frm this seller. looking forward to buy another product frm this seller soon.





Andy L.
Beyond my expectation! Very clear wiping and delivery is very fast! Looks durable and high quality too










Verified Customer
Pretty good quality and sweep very clean. highly recommended










silentmageus
Fits my CX-5 2018 model like a charm. Silicone looks to be of good quality & I'm expecting it to last. Shipping is super fast. Ordered on Saturday & received by Monday.





kieu3832
Seller's are friendly to answer my query. This wiper was very good quality, smooth, no sound when using it. Fast shipping. Recommended seller.





raymondhoh22
Fast delivery and quite response for question ask. And look great for the quality of the product. Definitely will intro to friends and buy again for myself as well.





wrwyros
Items are securely packed in the box for protection. Impressive!. Fast action from seller for delivery arrangement. It was done by on Sunday proactively. Purchased 2 items. Suggest to label it for easy identification.





aris_hasan
Item received in good condition. Will give additional review after install. Thank you. (Already installed the wipers. All looks good and I am satisfied with the product)





Verified Customer
Recommended other car owner also change their rear wiper as well.





Verified Customer
Was my second purchased. Really satisfied with the quality. Seller attitude was the best.





Verified Customer
Work perfectly for my mazda 3. The seller is quick to respond to a glitch I have and promptly provided a replacement without much question. Trusted and genuine seller, will recommend the seller.





CCube H.
Very satisfied with purchase. Delivery time was not too long, packaging is so well done and product it self is amazing. The surprise free gift is truly a welcome. Will definitely consider Wipe Out for my other cars and recommend it!





Verified Customer
Delivery is very satisfied... product is considered the best for this price range (for me)... seller responsiveness still considered one of the best i know...





Verified Customer
Build quality is good. Price is definitely on the average side. Free windshield cleaner is most welcome. Delivery was fast. Just in time for some raining week





Kevin M.
Very good product suits my vios 2018 well





Verified Customer
Initially I had an issue with the noises coming from the new wiper. However, the seller approached me and assisted me to solve the issue and the wiper is working perfectly now. Seller was very helpful and accommodating, all seller should be this responsible to satisfy their customer.





Verified Customer
Very friendly service. Very fast reply and delivery. Arrived the next day I ordered. Tried it after fixing it on. Cleans well.





parcokong81
Order on Saturday and received on Monday. Good customer service and fast respond. Will buy it and recommend to my friend





Verified Customer
Fit nicely to my Suzuki sx4..fast response by seller. During MCO also fast shipping.. recommended seller.. item look original and durable.. TQ BOSS





Verified Customer
Great service by seller, outstanding product quality, highly recommended and definitely will repeat order in future.





ritchie7222
I can say this is a trusted seller, quick on its deliveries as well as great product to be use. Keep it up!





Verified Customer
I can say this is a trusted seller, quick on its deliveries as well as great product to be use. Keep it up!





Verified Customer
fast delivery just take 1 day to received the package and will repeat order from this seller again tq





Verified Customer
Good packaging and wiper is of good quality material. Comes with installation instructions. Recommended seller





anthony7337
Good product , fit to myvi g3 Very good to use.





chewlh
Good product quality, tested and the wiping effect is clear and silent. Will buy again in future.





Hazezy H
Excellent and clean wiping, no squeaky noise. Item received in a very good condition. Thanks for the free gift too!





Verified Customer
Thx Fast delivery,还送小礼物谢谢卖家,还会光临 very clean, good product





azrul8195
Items received in good condition. Wrapped nicely by seller. Hopefully ngam with my myvi. Fast action by seller. Awesome purchase & thumbs up!





Verified Customer
Very fast... indeed the windshield wiper's specialist .. hope the wiper will work good. Have not try.





Verified Customer
Good product...tested n works great..no squeaking sound





Verified Customer
Received item today, nicely packed & very easy to change the wiper because instruction manual provided





Verified Customer
Good product, fit well the Civic FC. Easy self installation.





Verified Customer
Good product quality as advertised, excellent service by seller. Thanks for the gift!





rayleong5123
The packaging is very good, without any damage, the original authentic, very satisfied





zahier12
Kotak mmg premium abis..delivery pun pantas..blade pun nampak perfect ja..apapun terbaik seller..Recommend!!!





zahier12
Kotak mmg premium abis..delivery pun pantas..blade pun nampak perfect ja..apapun terbaik seller..Recommend!!!





Verified Customer
Wiper received in good condition. Seller is very attentive and willing to help if there is any issue.





Verified Customer
Penghantaran barang tepat mengikut waktu yang ditetapkan..bersesuai untuk toyota wish..quality barang pun okay bersesuaian..





Marjorie O.
very solid packaging. never seen such good packaging for a pair wipers.





Chong C.
Good product and fast deliver! It fits perfectly for my Hyundai Ioniq.





Verified Customer
Reasonable price for such service and quality, will buy again next time Thanks seller!





elvinkim
Trusted seller and fast delivery..high quality item as OEM..





arunaa1606
This is my second purchase. Worth buying.





Verified Customer
很好的卖家,为了要给我折扣还非常热心的帮忙。感激不尽!





josephbong123
Very nice quality silicone wiper at affordable price





muhammadazrilfirdaus
Just arrived, looking good, it come with company wipe out box ..high expection on its performance





Verified Customer
Great superb action seller...help me to choose that suitable to my car...fast delivery...got free gift...recommended!





desmond5489
服务态度非常好





kevinwongkh
received in good condition. But due to Malaysia Prius model, the rear wiper hook is different from other country. That's why it's not compatible with the wiper blade that i received. The seller has provide their service to send a new one for replacement. Excellent service!





Verified Customer
The quality of the packaging is great! and the item meet my expectation!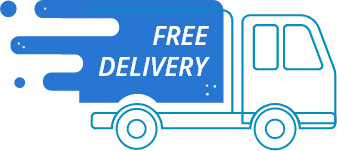 Order Online now, Fast Free delivery!
Receive WipeOut wipers at your doorstep within the next 2 working days after your purchase.
Free Delivery
1 Year Warranty
Over 3000 Five-Star
Reviews
Specially Designed
for All Car Models